AAEA is proud of our corporate partnership with @Imaginelearning to help drive #positive student outcomes in #literacy and #math in AR. More details about our #learning solutions: imaginelearning.com.



Congratulations to the Bernice Young ES in Springdale, Jefferson ES in LRSD, Crawford ES in Russellville, and Eudora ES in the Lakeside SD (Chicot County) - 2020 National Blue Ribbon Schools!

In its Wednesday's COVID update, the ADH reported 982 new cases; 6,777 active cases; 468 hospitalized, which is up 9 from Tuesday; 90 on ventilators, which is up 2 from Tuesday; deaths added today, 20, for a total of 1,229.


Today's update on COVID: The ADH reported 616 new cases; 6,706 active cases; 447 hospitalized, up 35 from Sunday; 97 on ventilators, up 12 from Sunday; 15 deaths added today for a total of 1,197; a total of 76,364 cases; 66,934 recoveries.


Congratulations to Mike Poore, Little Rock School District, Arkansas Superintendent of the Year for 2020-2021!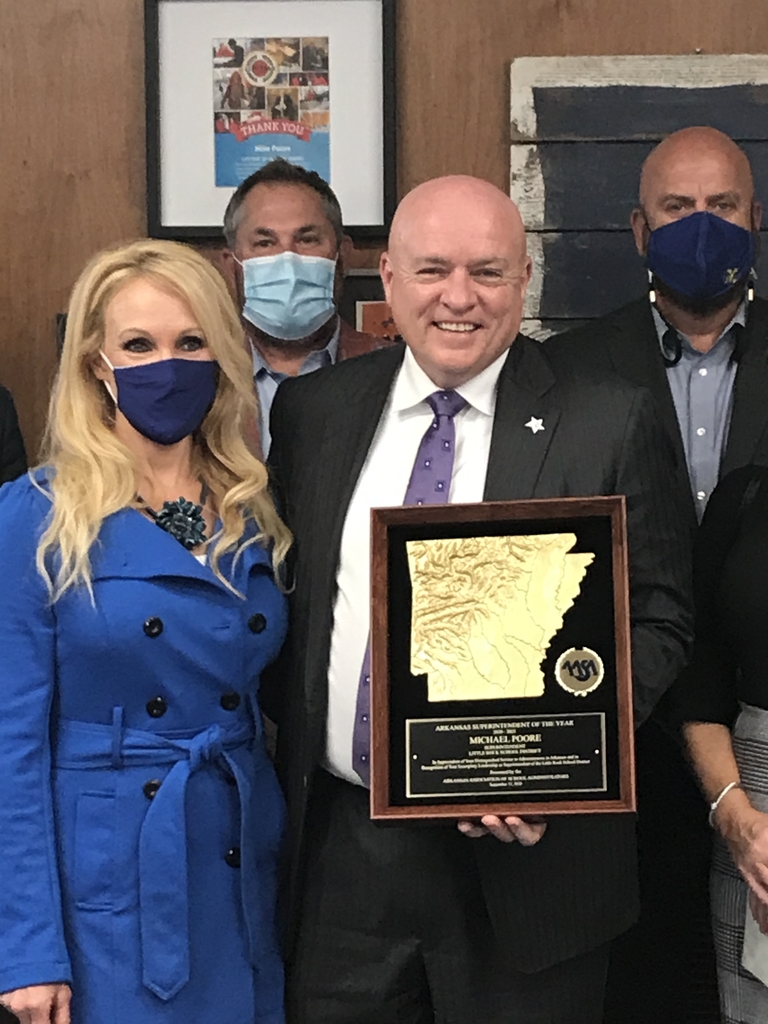 DESE has modified the reporting timeline for certain student health screenings in response to the COVID-19 pandemic. The new reporting timeline is effective for 20-21 & will remain in effect thereafter. For more details:
http://adecm.arkansas.gov/ViewApprovedMemo.aspx?id=4539







Arkansas is poised to propel the high-speed broadband capacity provided to school districts across the state by up to five times that of current speeds with a cost comparable to current bandwidth rates. For more details:
http://adecm.arkansas.gov/ViewApprovedMemo.aspx?id=4537