Solution Tree consultant Marc Johnson is providing training in the PLC process to a group at the Wilbur Mills Education Service Cooperative. This training is important to building a school that has sustained and substantive improvement for students.

The Arkansas Association of Gifted Education Administrators (AAGEA) held their annual Fall Conference today in Benton. There were many great presenters, including Dr. Jim & Deb Delisle. Administrators learned how to better serve gifted and talented students in our state.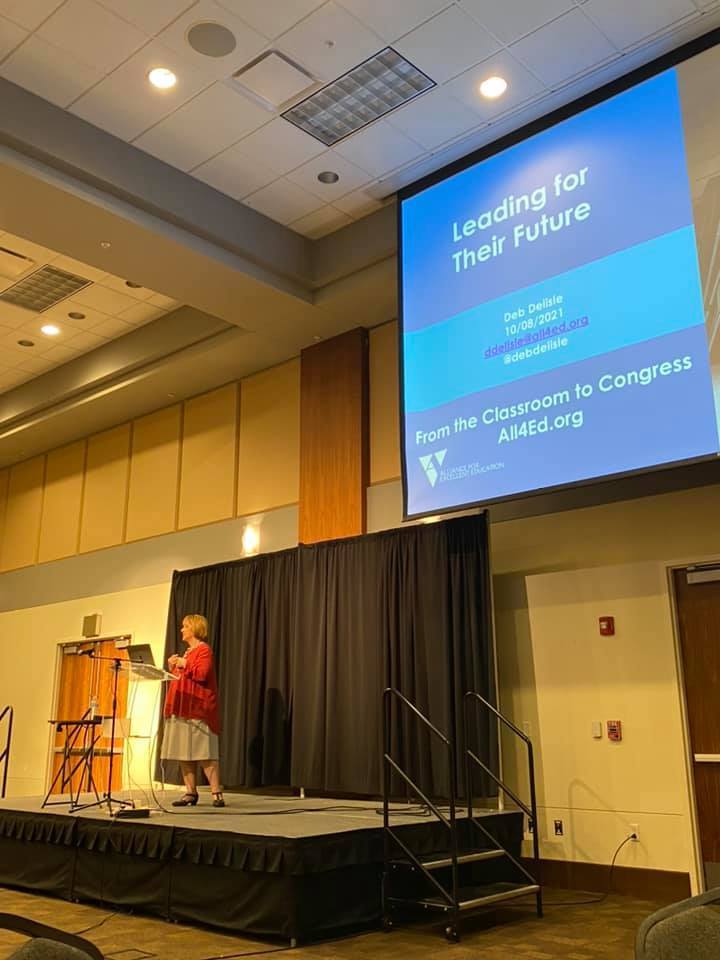 AAGEA President Monica Springfield and Past President Aaron Randolph lead New G/T Coordinators Workshop in Benton.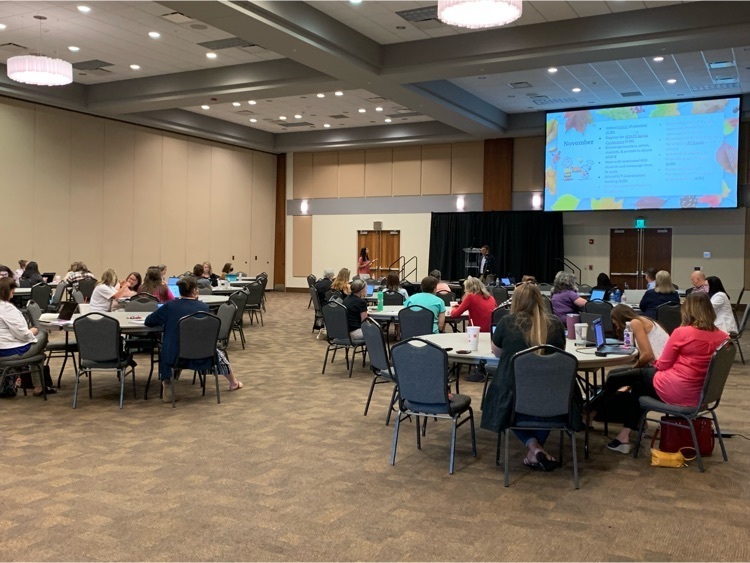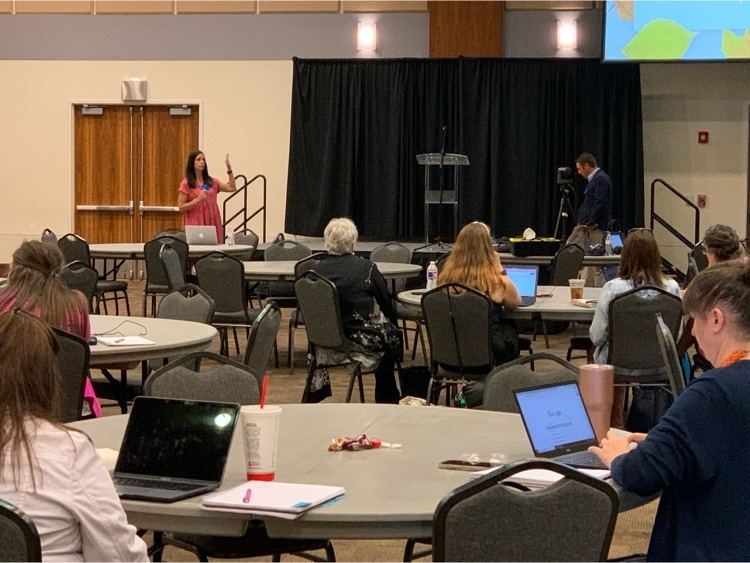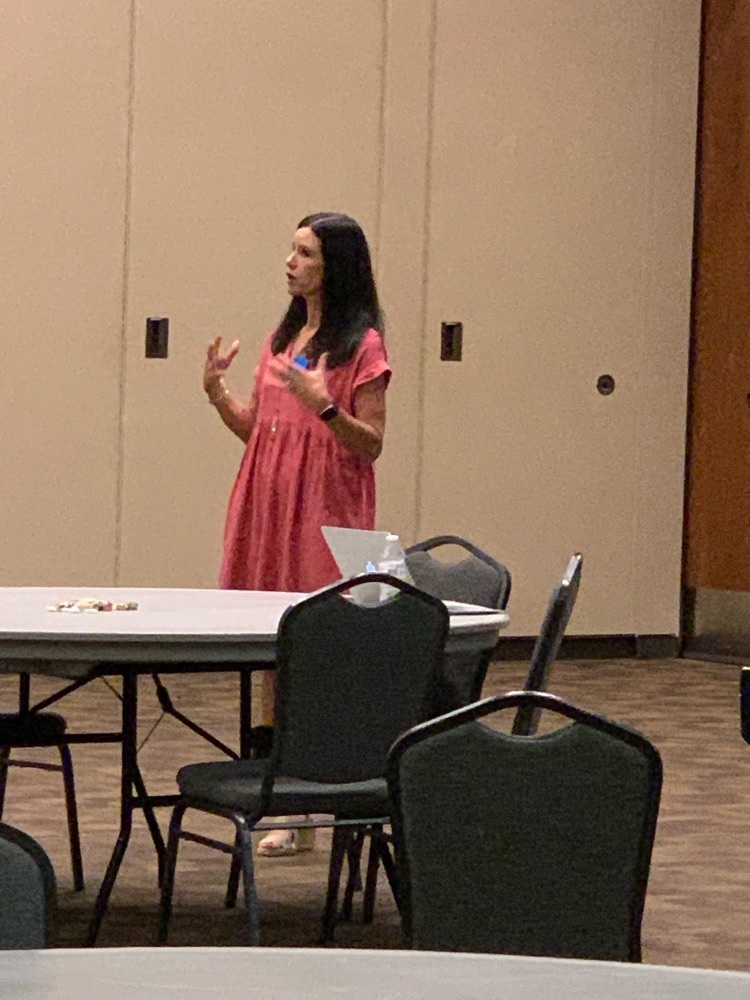 John Ward, Superintendent of Magnolia School District, Selected as 2022 Superintendent of the Year by Arkansas Association of School Administrators (AASA) Magnolia, AR – Mr. John "Skipper" Ward, Superintendent of Magnolia School District, was presented with the 2022 Arkansas Superintendent of the Year Award. Dr. Mike Hernandez, Executive Director, for the Arkansas Association of Educational Administrators (AAEA), along with former Superintendents of the Year, surprised Mr. Ward, presenting him with the award at a board meeting in the Magnolia School District on September 13. The American Association of School Administrators (AASA) National Superintendent of the Year program, sponsored by First Student, AIG Retirement Services, and AASA, pays tribute to the talent and vision of the men and women who lead the nation's public schools. Candidates are judged on the following criteria: leadership for learning, communication, professionalism, and community involvement. Each State's association of school administrators around the nation selects a State Superintendent of the Year. These superintendents are then in the running for the National Superintendent of the Year award and will be recognized and honored at the AASA National Conference in February. John Ward is in his eighth year as Superintendent of the Magnolia School District and his 25th year in education. His educational philosophy has always been rooted in the idea that education is about more than what happens inside the four walls of a classroom. In each role Mr. Ward has held, he's made providing experiences for students one of his main priorities. Mr. Ward believes that education is about more than preparing students for a test; educators must prepare students for life. Ward has been recognized as a servant leader by his community involvement and participation in many organizations. He sits on many local and state-wide boards intending to provide more experiences for his students. As a veteran educator, he has dedicated his life's work to students, serving as an elementary science and reading teacher, a bus driver, a principal, and for the past 15 years, a superintendent. A peer of Mr. Ward stated, "John 'Skipper' Ward is a real asset to our State and is an exceptional superintendent for his school district. Skipper serves in numerous leadership roles in our State. He is on the AAEA Board and is always actively working with other superintendents. I also have seen Skipper work effectively in leading our activities association as the president. Finally, he is a vital member of the Economics Arkansas Board, which impacts our students' financial literacy in our State. I know that Skipper's community loves him. He is passionate about having his students get an excellent education. He is innovative, detail-oriented, and effective!" Congratulations to John Ward!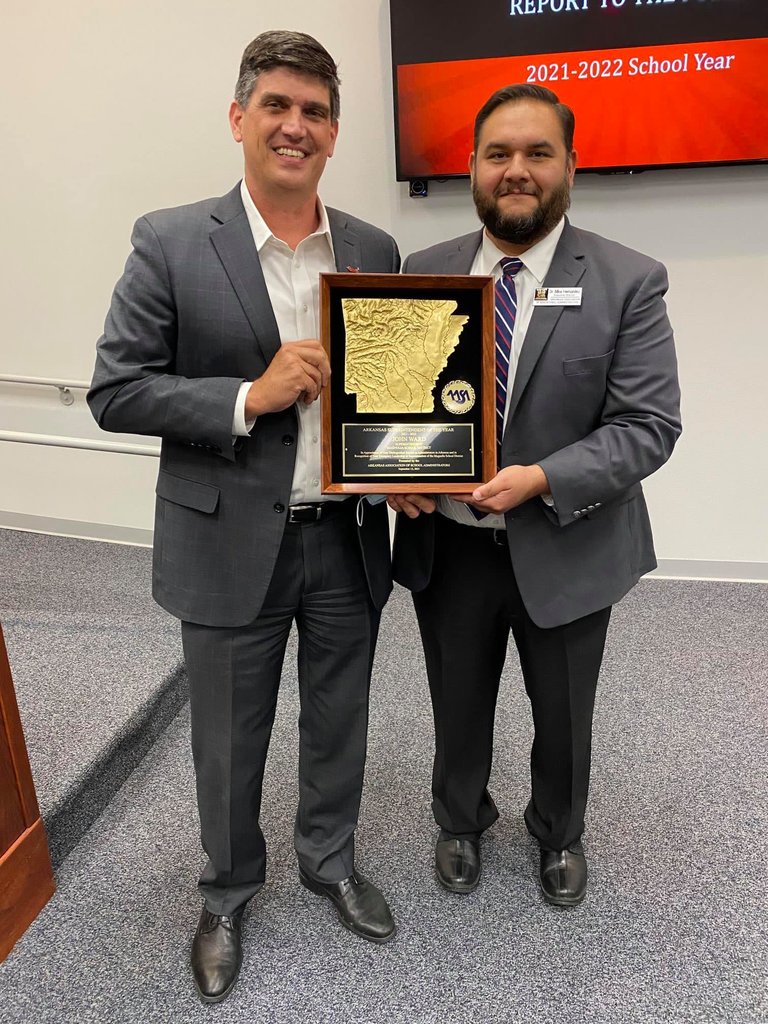 Congratulations to Lisa Hotsenpiller, Fayetteville School District, the 2021 AACTEA Arkansas Career & Technical Administrator of the Year! #AACTEA #AAEA


Stephanie Anderson, Principal of Helen Tyson Middle School in the Springdale School District, was named the Arkansas Association of Middle Level Administrators (AAMLA) Principal of the Year. Congrats Stephanie!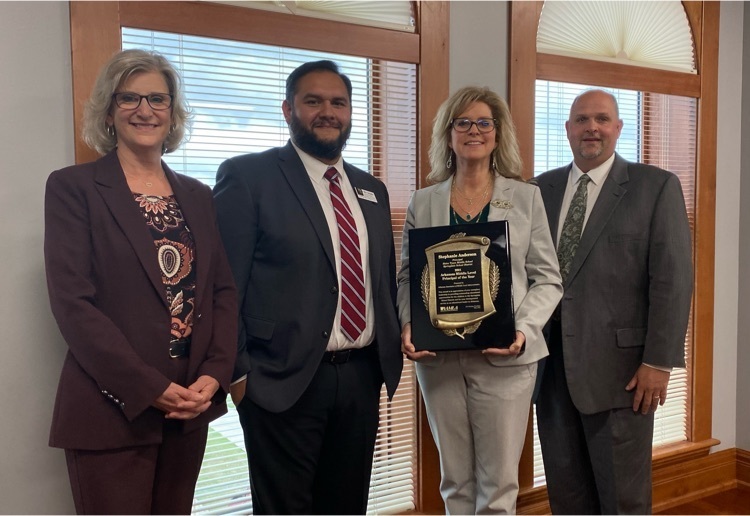 Dr. Kim Anderson, Assistant Superintendent with Benton School District, was recently named the 2021 Arkansas Association of Federal Coordinators (AAFC) Howard Wallace Federal Coordinator of the Year. Congrats Dr. Anderson!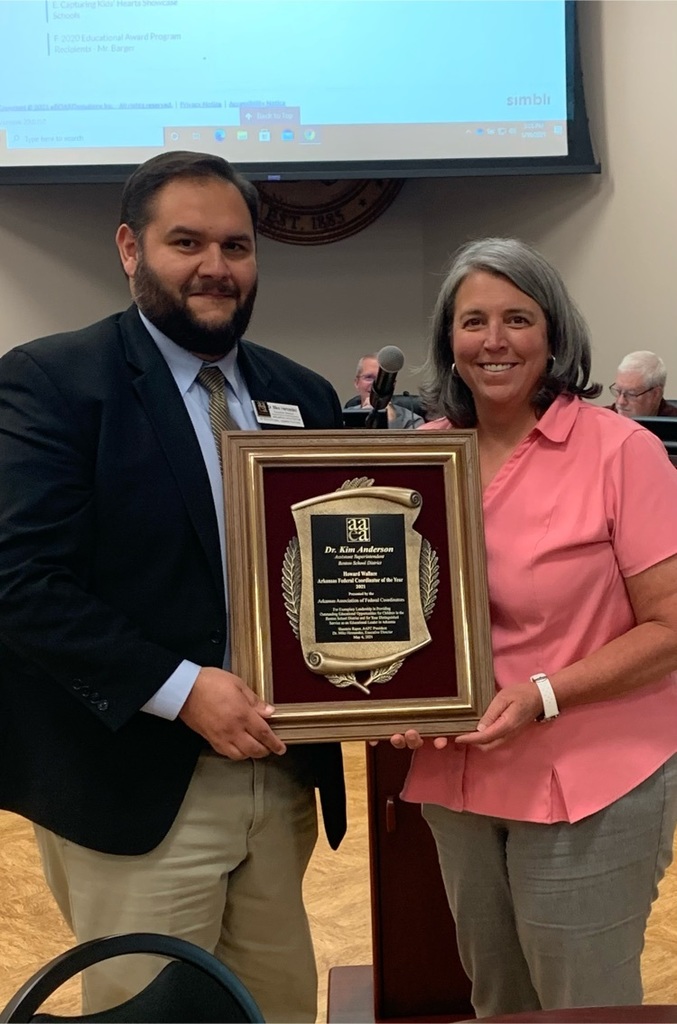 Happy Teacher Appreciation Week to all of our amazing educators! The AAEA thanks you for your tireless efforts towards ensuring a bright future for Arkansas students!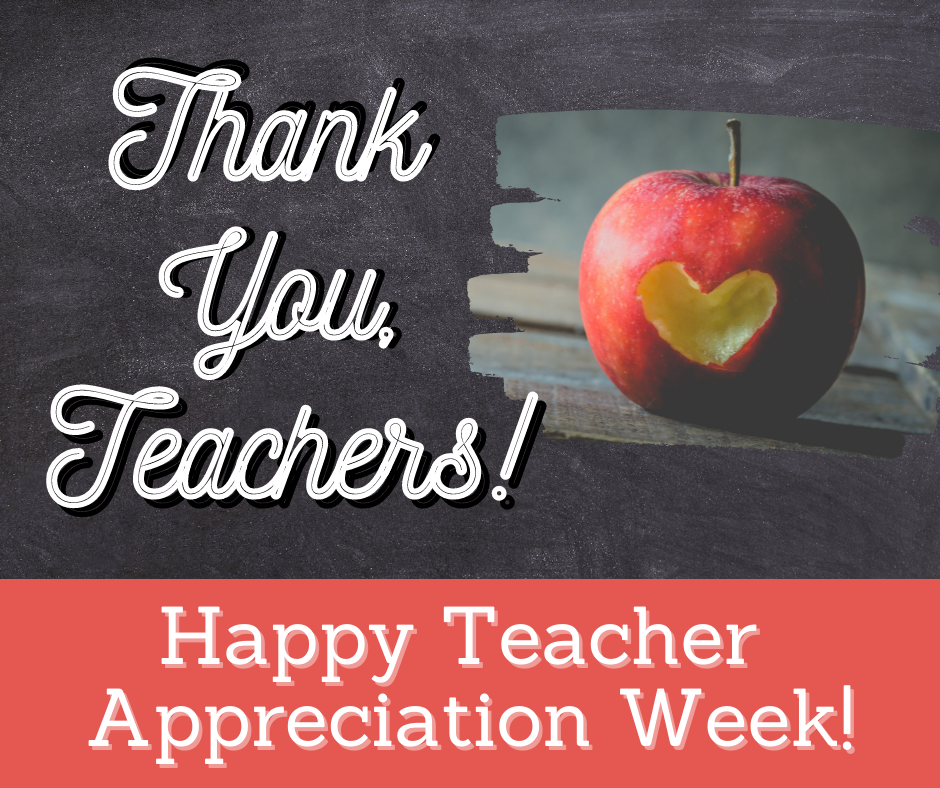 Dr. Jay Dostal, Principal of Fayetteville High School, has been named the Arkansas Association of Secondary School Principals (AASSP) Principal of the Year! Jay values the voices of his students and staff, and his exceptional leadership has created a school culture focused on success for all students. Congratulations, Dr. Dostal!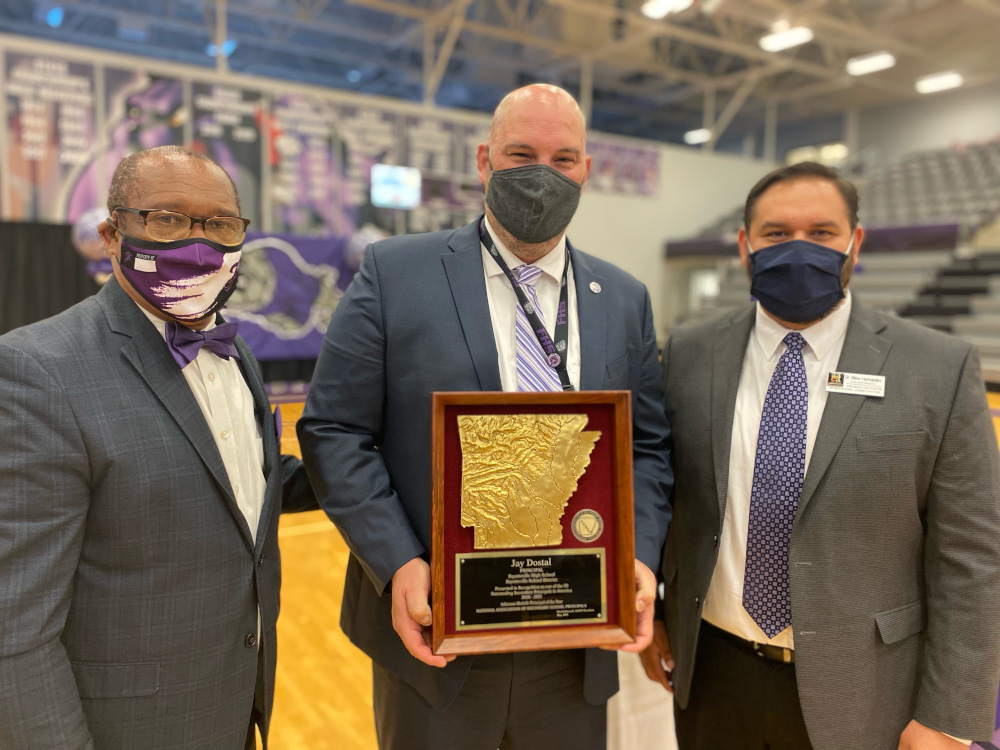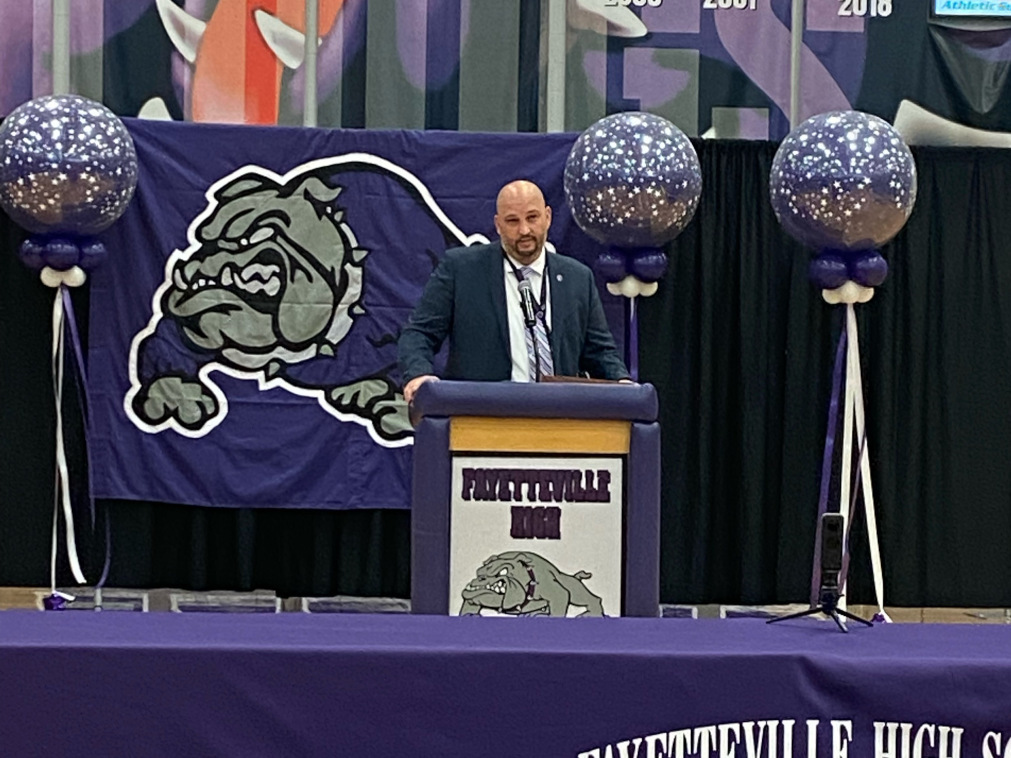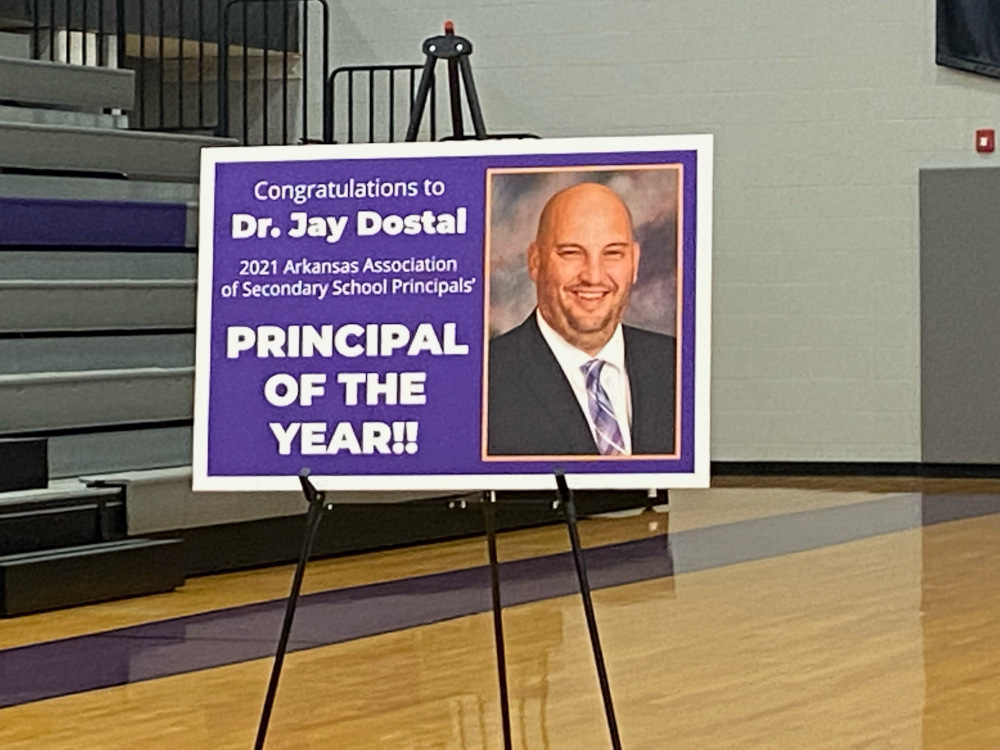 Congratulations to April Hagans, Principal of Clinton Elementary School, who was recently named the Arkansas Association of Elementary School Principals (AAESP) Principal of the Year!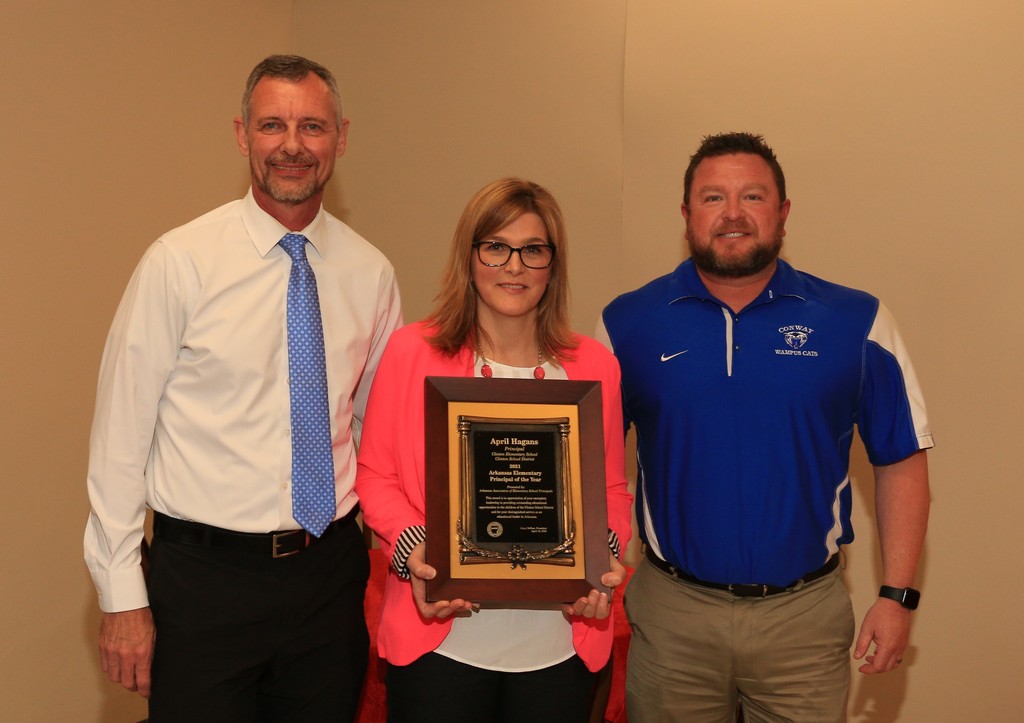 Congratulations to Chelsea Jennings, Assistant Principal at Lakeside Junior High School, who has been announced the 2021 NASSP National Assistant Principal of the Year! "We are proud to recognize Chelsea Jennings as the 2021 NASSP Assistant Principal of the Year for her tremendous leadership in developing a positive school culture to ensure the well-being and safety of her students, their families and their community," said Ronn Nozoe, CEO of NASSP. "We salute Ms. Jennings' drive and efforts to prioritize the social-emotional well-being of her students through innovative solutions and continued advocacy. During one of the most challenging years ever faced by the education community, it's inspiring to see how Ms. Jennings has worked to support and empower families to feel safe and connected." Read more here:
https://www.nassp.org/success-stories/recognition-programs/assistant-principal-of-the-year/national-assistant-principal-of-the-year-winners/



In its Monday COVID update, the Arkansas Department of Health reported 117 new cases; 2,863 active cases; 250 hospitalized, which is up 7 from Sunday; 58 on ventilators, which is up 3 from Sunday; deaths added today, 7, for a total of 5,481.



Governor Hutchinson will provide an update to media today at 1:30 regarding Arkansas's COVID-19 response. The Governor will also give an update on vaccine distribution. The news conference will be live-streamed here:
https://www.youtube.com/c/GovernorAsaHutchinson/live