Register Now! 2020 AAEA Virtual Summer Conference
AAEA
Thursday, February 13, 2020
The 2020 AAEA Summer Conference Is On!
August 3rd-5th, 2020
This year's conference will look a little different, just as many things in our lives look different right now. But we will still have a conference packed with Excellent Keynote Speakers and Close To 50 Informative Breakout Sessions.

Make 2020-2021 The Best Year Ever! Start it out by joining us for the 45the Annual AAEA Summer Conference.
We look forward to seeing you - August 3-5!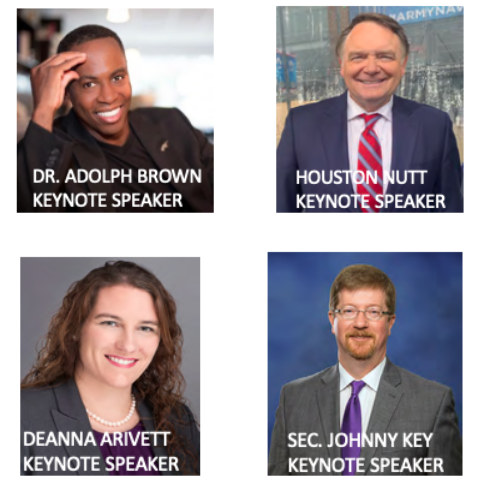 Conference Details
---
Registration Information

Click here to register for the VIRTUAL conference – deadline Wednesday, July 29, 2020
IMPORTANT - Once you have registered for the virtual conference through the AAEA website, please read your confirmation email for the step by step instructions on how you will connect using the "Sched" app to access all sessions and the virtual exhibit hall. This email will come from m.smith@theaaea.org.
VIRTUAL REGISTRATION - $50 Discount for "Early Registration" offered through Friday, July 24
$200 for AAEA members & non-members
July 29, 2020 is the last day to register online.
Click here to download the 2020 AAEA Summer Conference full schedule.

AAEA Contacts
Michelle Briggs
Director of Events and Operations
m.briggs@theaaea.org
501-372-1691

Marty Smith
Member Relations Manager
m.smith@theaaea.org
501-372-1691